About Me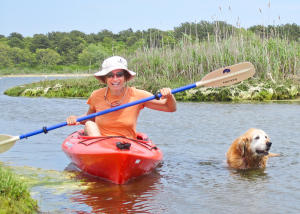 I've always been a "visual" person, intrigued by pictures. Interestingly, my first career was not in photography, but in medical imaging. I am a board certified neuroradiologist and spent much of my life working in hospitals and private practice settings. I loved the academics, challenges and the feeling of a job well done.
And then, several years ago, I purchased an inexpensive digital camera and fell in love with photography.
I enjoyed photographing babies and children from the beginning, capturing (rather than choreographing) their expressions and actions. I love when a parent tells me I have photographed a particular look or smile they were never able to record before.
Early in my career I also began to photograph athletic events for newspapers, teams and schools. With sports, the emotions cannot be coached—the absolute joy, sorrow, elation and disappointment are real and can change as quickly as the pace of the competition.
In addition to children and sports, I have had the opportunity to photograph "life events" such as small weddings, graduations, family parties and bar/bat mitzvahs. On these occasions, the emotions are powerful and fleeting.
I have come to understand that photographing people is like a sport: There often are no second chances or "re-dos" to preserve a moment. It is my job to observe the expressions and emotions and to have the technical ability to capture them.
Finally, I love nature photography. The solitude and beauty of a sunrise or sunset are incredible. As you can see from my work, I often try to incorporate action and activity in my nature photos—the leaping of a young woman from a jetty, a galloping mare and her newborn foal, a kayaker at sunrise and waves rolling in from the ocean.
Please view my site to see for yourself!